Please follow below steps to use software.
Step 1 : Login
After installation, Click login button on left panel.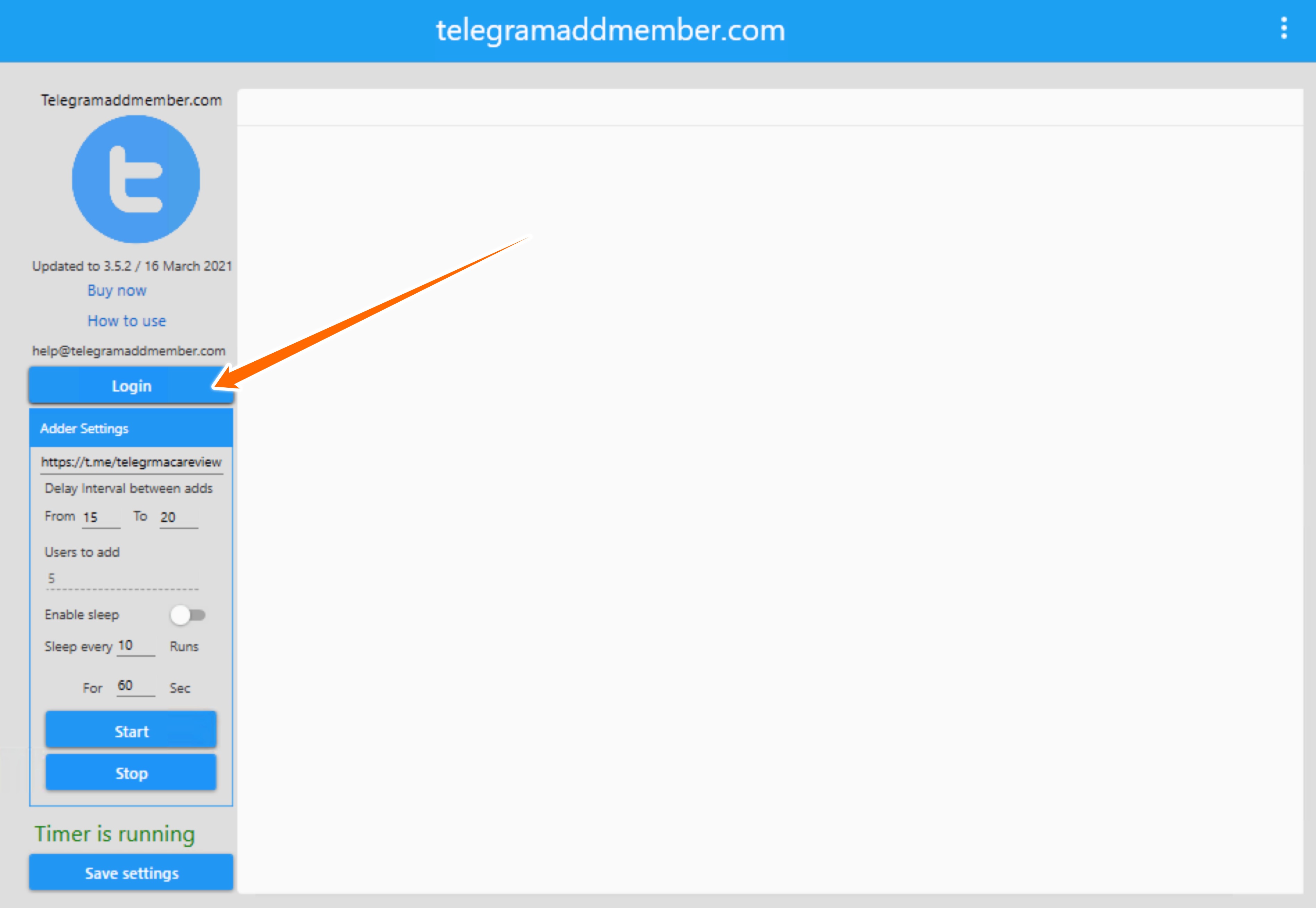 Step 2 : Provide Number
Enter your telegram mobile number with country code.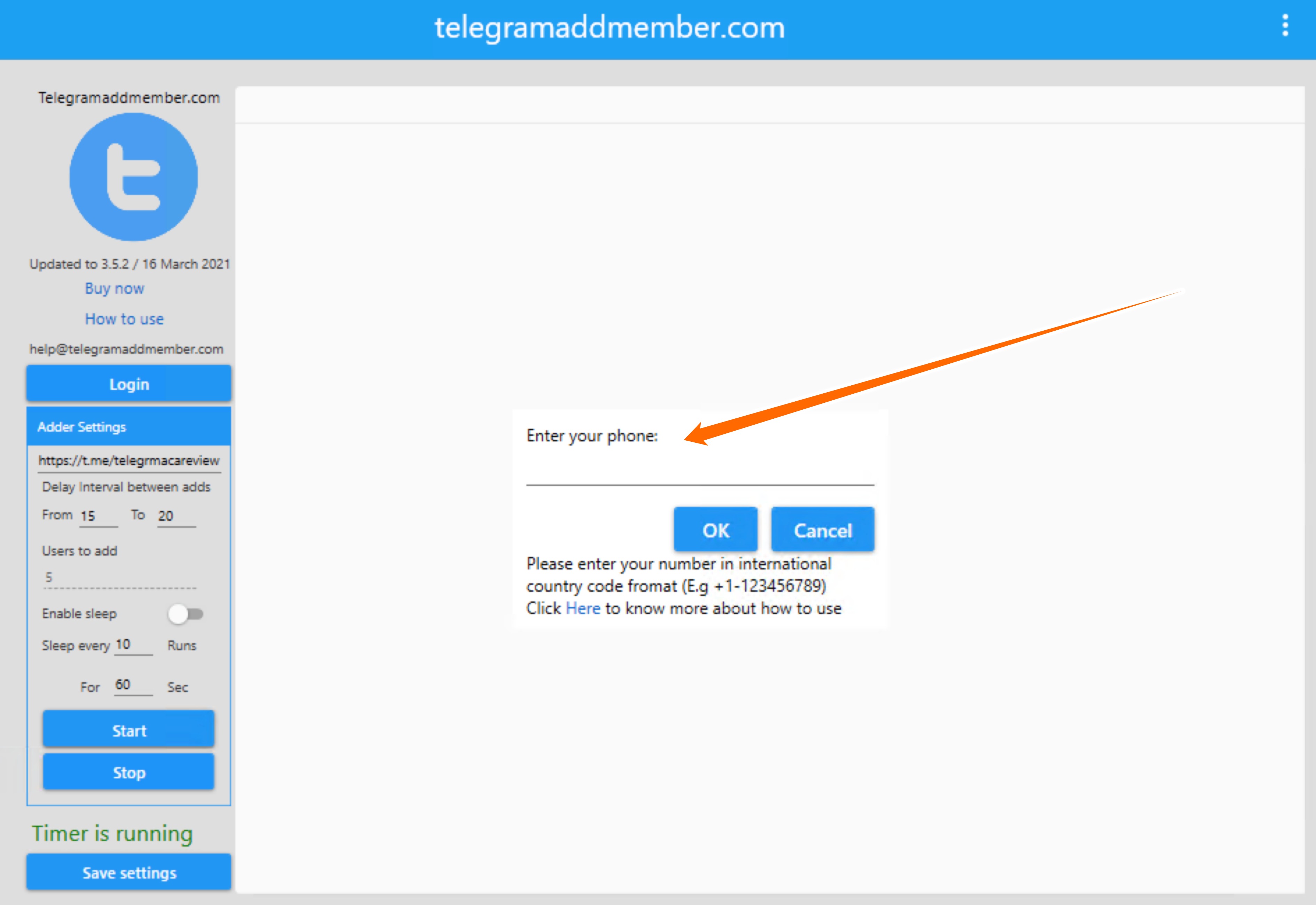 Step 3 : Enter Code
Telegram will sent the code to the Telegram app on your other device or mobile number. Please enter code.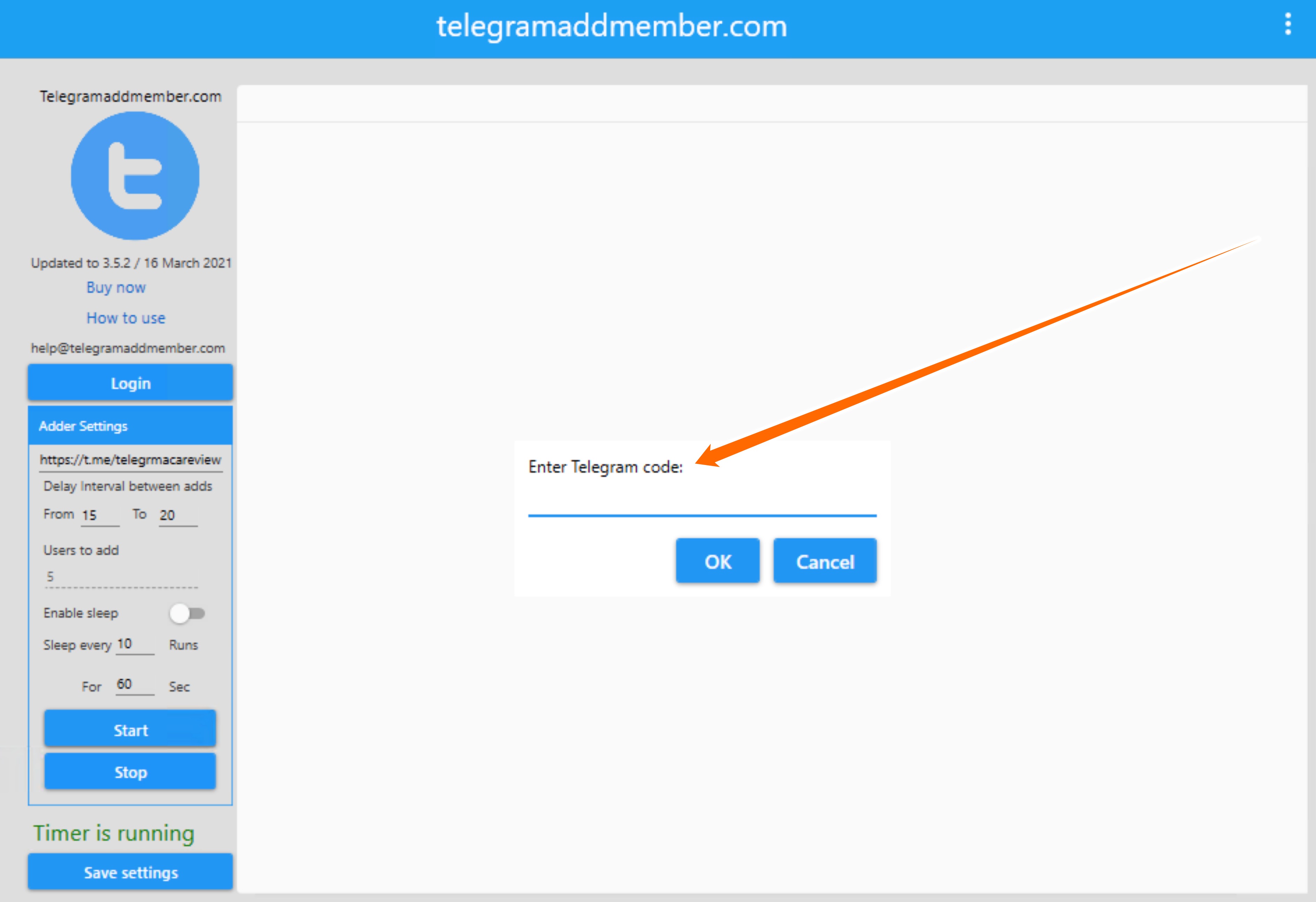 Step 4 : Provide Link
Enter channel or group address (link) in https://t.me/name format. It must be public channel or group.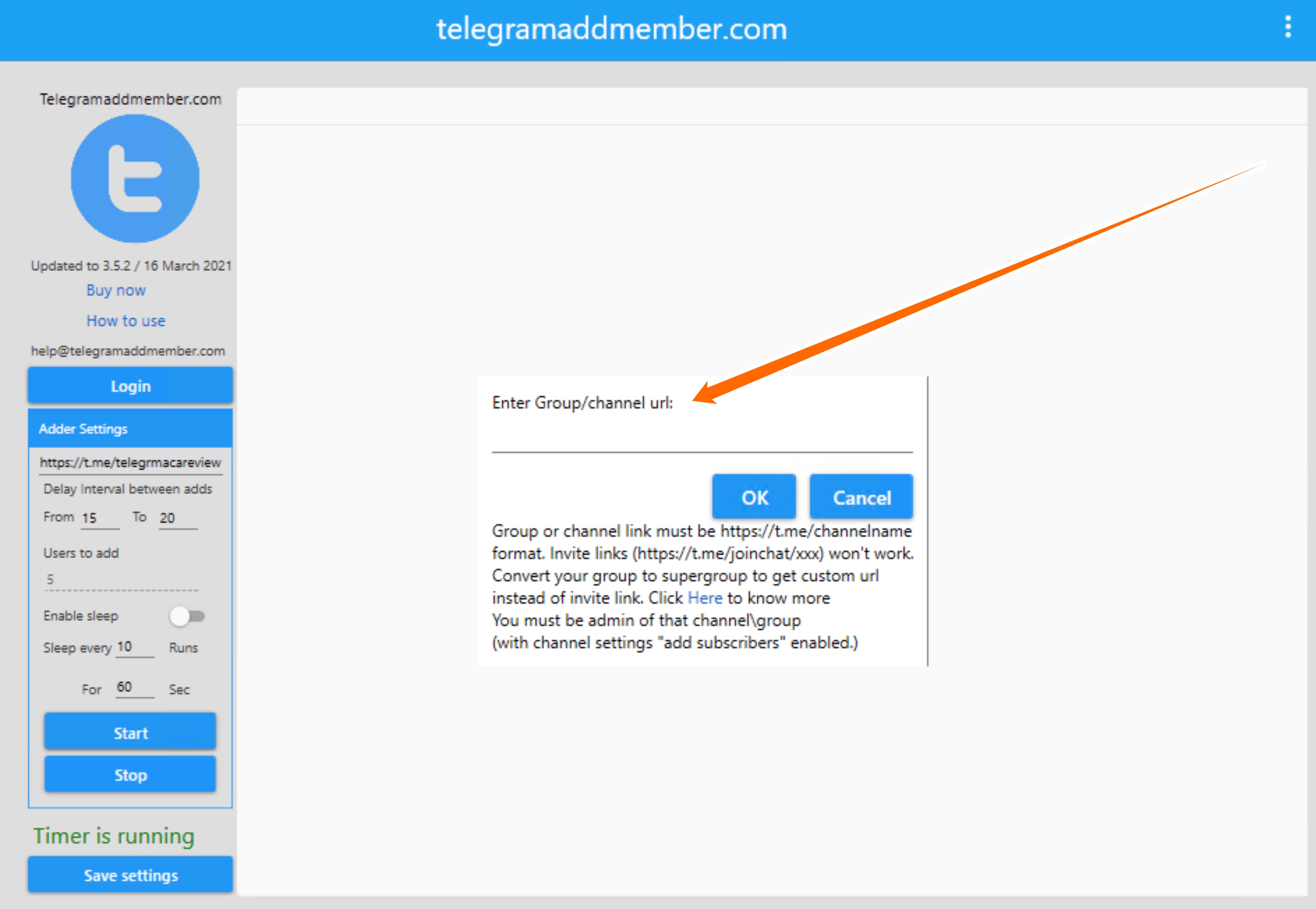 Step 5 : Upload CSV
Upload CSV file contains telegram username (@telegramname) one id per line, seperated by comma. You can use any telegram id exporting tool or fiverr service to export ids from groups.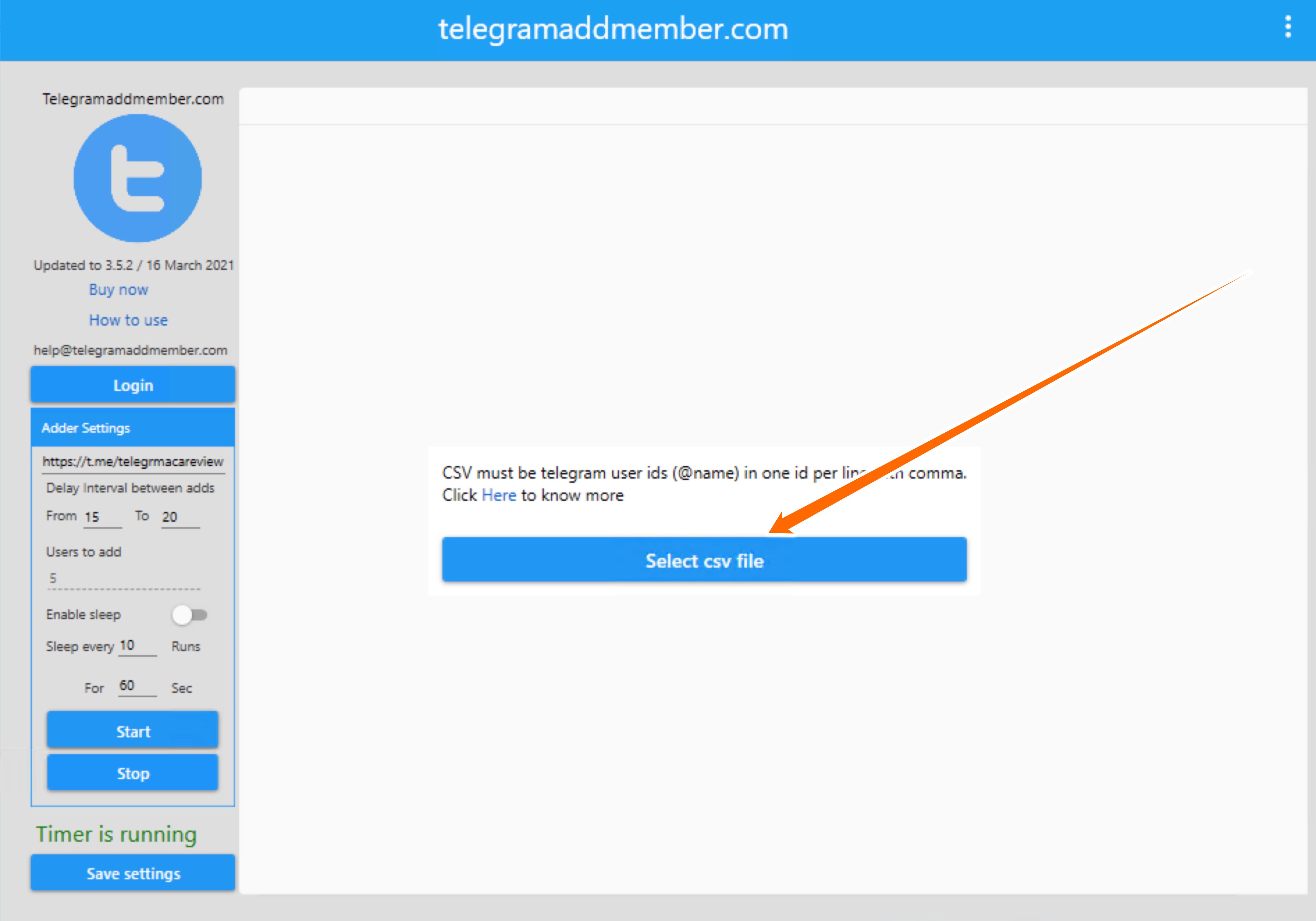 CSV File example: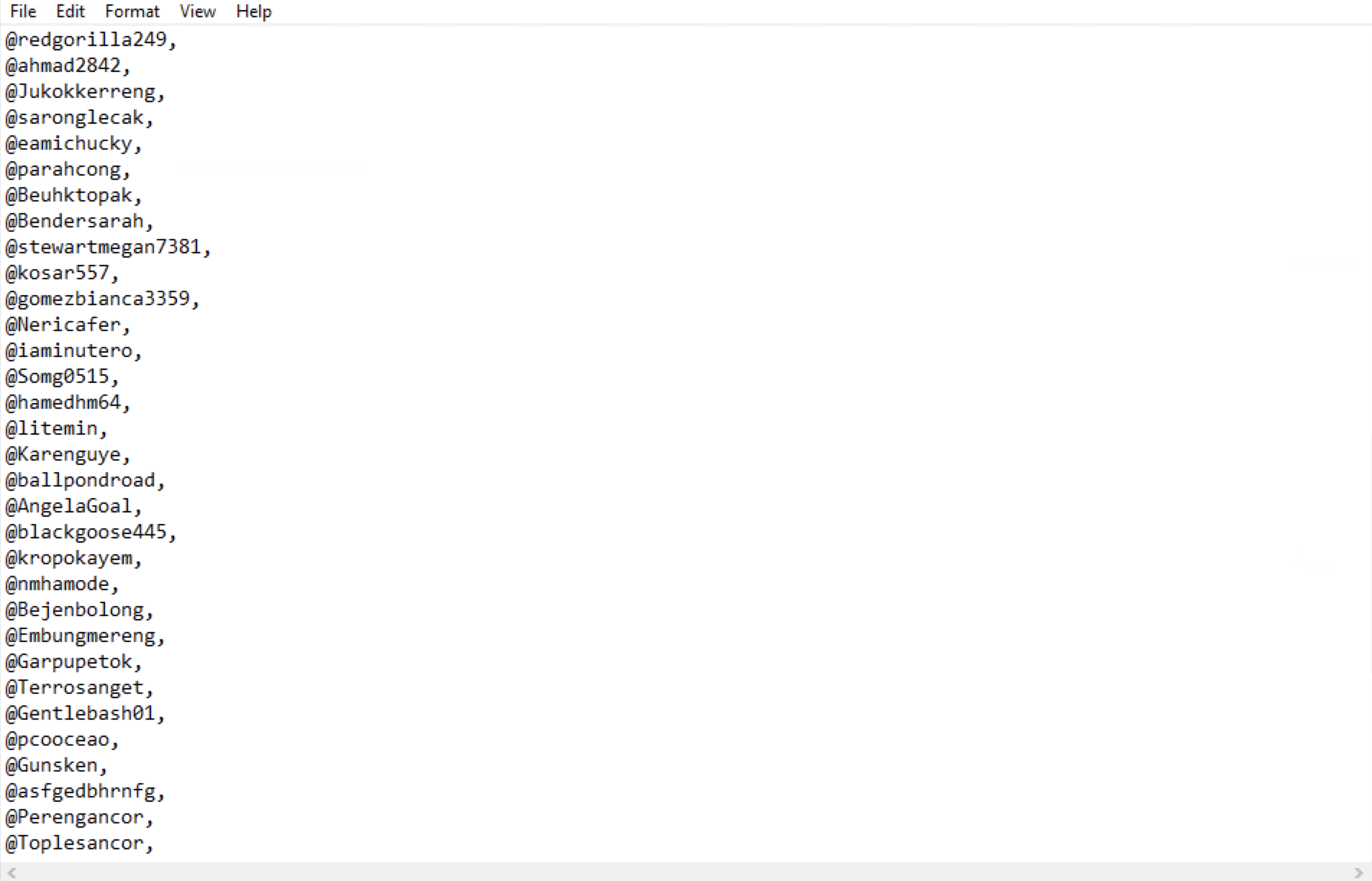 Step 6 : Adder Settings
You can configure adder settings here if you need. You can set delay (seconds) between adds. Also possible to enable a break while adding by starting sleep timer. Click Start button to start adding members.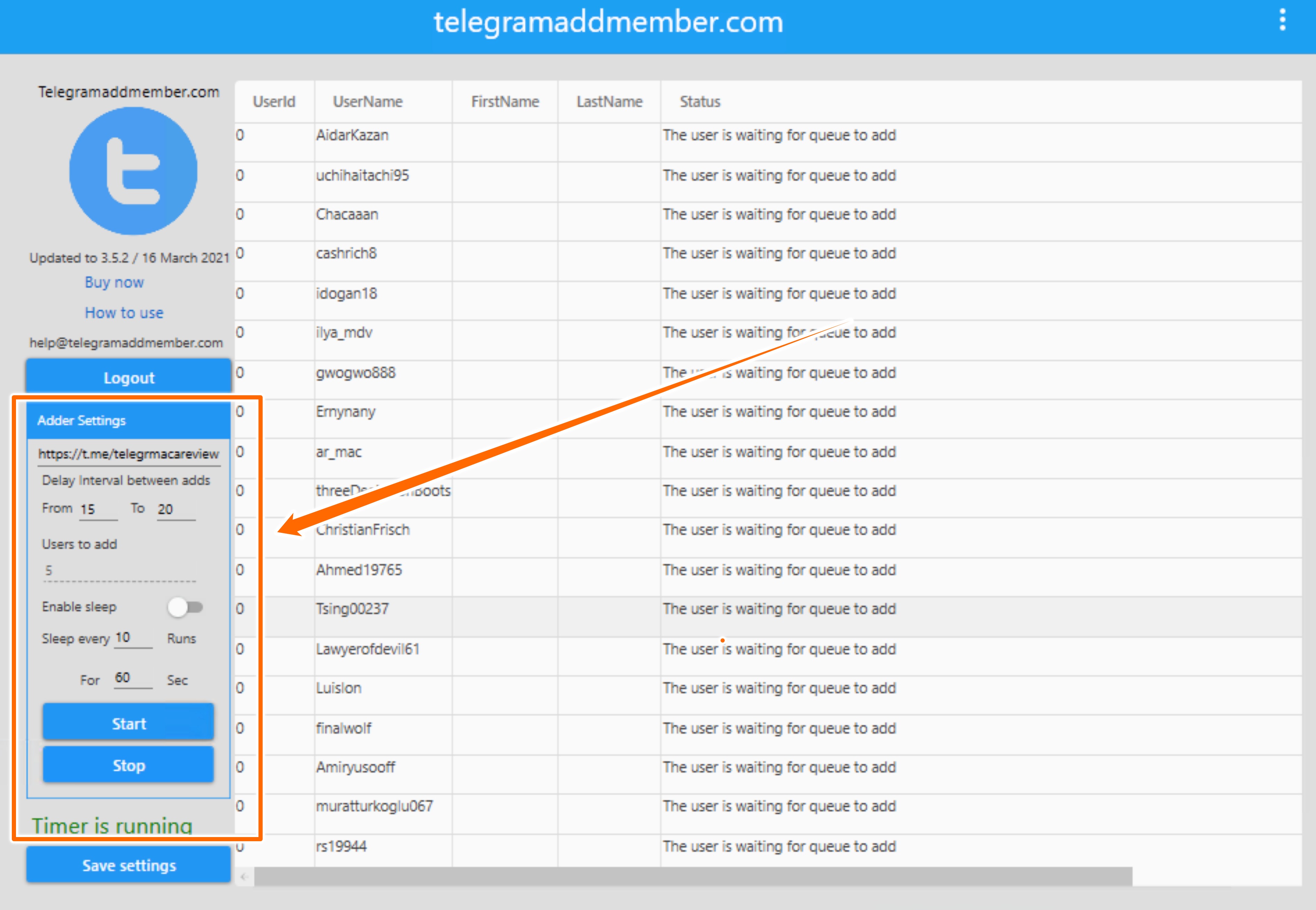 Step 6 : Successful
Software started adding members. You can see adding members progress.